May 2022
Introduction
Coming into the first real days of spring, soil temperatures are still on the low side and we're seeing still slowing growth rates especially on the sand-based greens. As their rates start to increase the greens heights will be lowered to our normal playing heights and a programme of scarifying and regular sand top dressing will be applied. The scarification will help reduce the thatch layer in the sward and the sand dressings will help to firm the reinstate levels in the putting surface. This along with liquid feeds every 10-14 days will help to maintain a healthy sward.
Fairways
All fairways have been sprayed with a feed and iron mixture to aid growth and improve course definition. The divot bags have been reinstated to help repair the fairways after a heavy winter use. Please take a bag from the stand and use it on that designated fairway, then after use place the used bags in the receptacle by the next tee. Hopefully by the time you receive this update we will have another product to try and help reduce the number of divots damaging the fairway surface - more information to follow.
Flags
Another reinstatement since Covid this year is the winner's flags for the Club Championships. The flag will be placed on the 18th green and presented to the winner. By now you should have seen our new flag poles for this year. These have a 4mm carbon fibre base making putting with the flags left in the holes easier.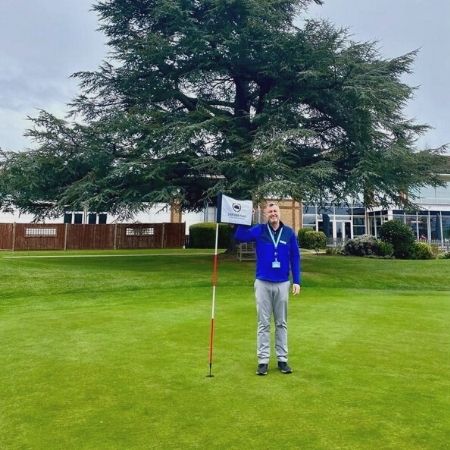 Member Notices
Please help to maintain the standards of the course by repairing pitch marks and raking bunkers. Repairing your pitch mark quickly helps to aid the health on the grass plant as well as levels in the sward surface.