Our health members are an inspirational bunch of people, with a set of goals as unique as they are. That's why we like to take a personalised approach to getting fit and healthy with a tailored wellness plan for our members. Meet the amazing members committed to overhauling their lifestyles, achieving their goals and prioritising their physical and mental wellbeing every day with a health membership.
My route to wellness by Karen
A sanctuary for a busy parent
It's the overall package. It's more than just a gym. It's more than just classes. You can take a break from exercise and drink coffee instead and some days that's exactly what you need. It's been my sanctuary.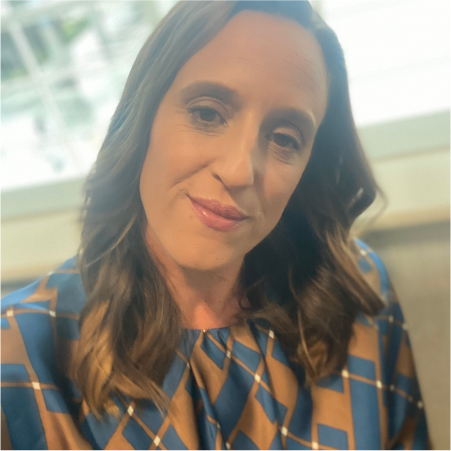 Karen's story
Former elite swimmer Karen Pickering, 49, joined the club looking to balance a healthy routine alongside busy family life as a single mum of 6-year-old twins. Now a member for over 7 years, she initially wanted to stay fit and healthy as well as continuing to swim regularly.
While she achieved her initial goals, Karen recognises staying healthy is for life. "I need to exercise to keep my head straight as much as my body. The social side of the club definitely became as important as the classes at times."
For Karen, the onsite creche was a game-changer; "Before my daughters started school it was their second home. I always know they are safe and cared for when they're there. They love going back in holidays and it allows me the freedom to work out."
She also regularly uses the pool, takes part in group exercise classes both on her own and with the children, lifts weights in the gym and enjoys the cafe. She previously took golf lessons and used the driving range to improve her game.
"I love the choice of exercise classes and the instructors are excellent. It's also great having the weights/cardio option, with instructors to assist and provide training programmes. But most importantly, the staff are always helpful and kind. They've watched my daughters grow up and have become friends."
Being a member introduced Karen to many new friends at the gym through staff and members. The classes and welcoming environment helped keep her sane in times of intense stress, and the live online classes provided a lifeline during lockdowns.
"It's the overall package. It's more than just a gym. It's more than just classes. You can take a break from exercise and drink coffee instead and some days that's exactly what you need. It's been my sanctuary."